What a great summer we've just had. Although it's been really busy, we've had so much fun. We've worked with lots of young people – many who have cooked with us before, and lots who we have met for the first time this summer.
In total we've hosted 40 cookery workshops and two craft classes, working with various groups throughout Bradford including Play Bradford, High Park School, Ravenscliffe Youth Centre, Carers Resource, YMCA, Youth Justice Service, Hale and BIDS (Bradford Inclusive Disability Service). In addition to these groups, we've also held 15 public cooking classes teaching lots of our favourite recipes.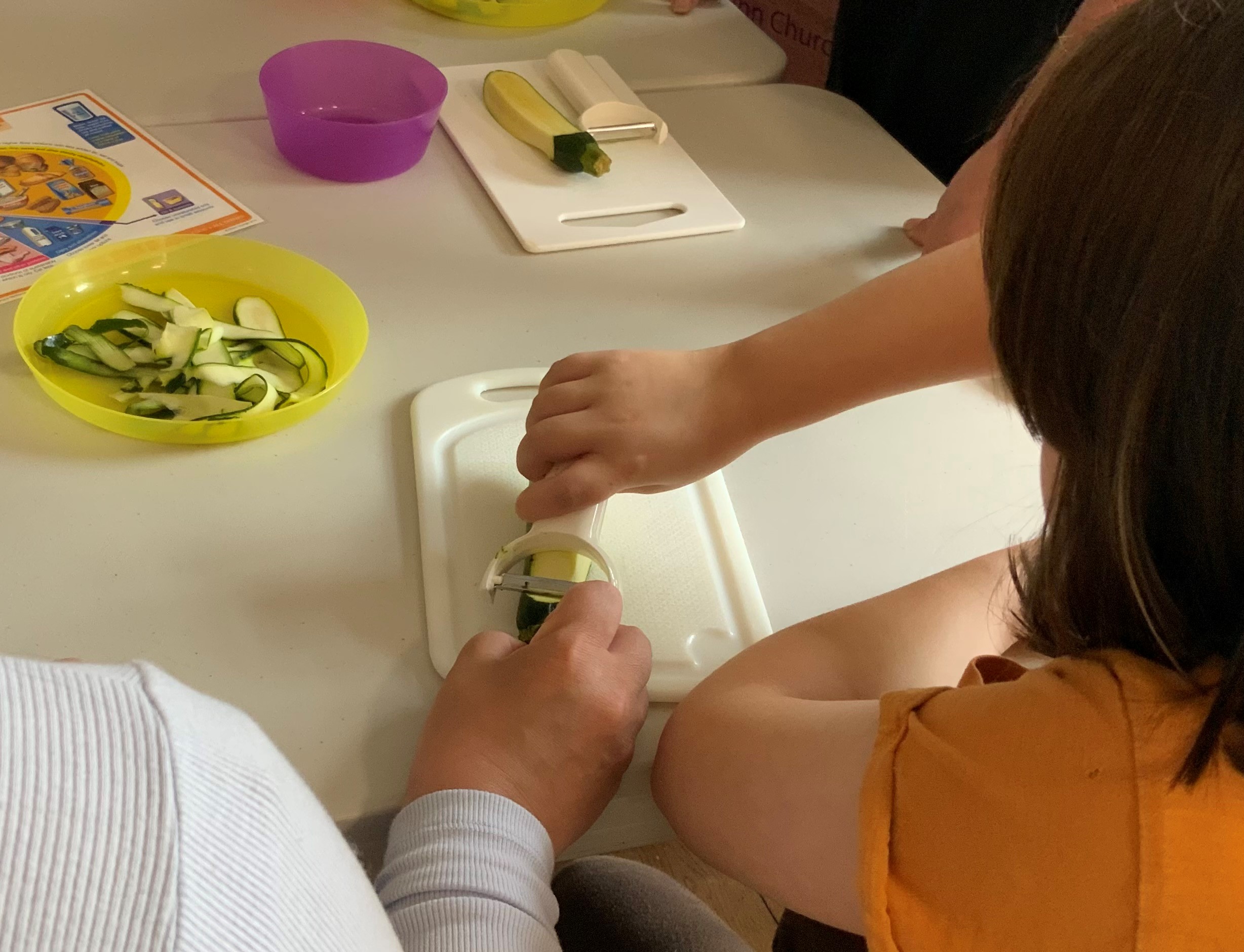 We've had some really memorable moments this summer, and successfully introduced lots of new foods to people, including salmon, which many people told us they didn't like despite some never having tried it. After cooking 'Quick Salmon Tikka with Cucumber Yoghurt' however, almost everyone decided they're now big fans of it! We even went to one class where an 11-year-old girl had made the recipe the week before with us and was making it again that evening for her family!
There have been some great quotes from people this year, commenting on how much they have enjoyed their classes and food, with one young person saying,
I didn't know healthy food could taste this good
and another saying they didn't like mango or salmon but loved those ingredients now in their 'Crispy Salmon Tacos'.
I didn't like salmon at first but I tried it and I love it.

Group member
I said I didn't like salmon but I was so surprised at all the lovely flavours from the tikka salmon! I will definitely have this again!!

Adult youth group leader
The weather was very kind to us this summer so we made the most of it and did many of our classes outside: our garden is starting to look great with some lovely bright plants and thanks to some wonderful volunteers it has been painted and is looking amazing. We're even going to start growing a few of our own vegetables in partnership with The Rotary Club of Bradford Bronte.
We'd like to say a big thank you to our wonderful volunteers this summer: Abi, Liam, Nathan and Rana. They all work so hard helping to set up for classes and cleaning down after and help us to ensure the smooth running of the classes.
We're now well into the new term and we're glad to welcome back our students from West SILC and High Park schools, and really pleased to welcome some new students this year from Bradford Academy. We're hoping they enjoy their sessions and learn some new recipes and lots of new skills.
It won't be long now until October half term, when we're planning some more sessions. Details will be available soon and we'll be sure to update you soon on everything else we've been up to.