Founded in 2009, Inn Churches has grown from little more than an idea to a thriving charity with a volunteer base of over 950 that has provided over 10,000 temporary bed spaces for homeless people in the Bradford area and fed hundreds of thousands of individuals across the District.
It costs approximately £15 per person per night to provide a comfy bed, breakfast and a good meal in a warm caring environment.
We have achieved a lot with a little. However, with every success, our ambition and hope for the change that is possible grows a little further as we seek to make a significant and permanent impact on the problems in our city.
We gladly accept donations of money, of food, of clothing or household supplies and of time.
Donate money
A regular donation of just £10 a month will make a huge difference to somebody who finds themselves homeless, or in need of food.
Make a one-off or regular donation (and Gift Aid it if applicable) online by credit or debit card.
You can also donate to a specific project:
Fundraise with a sponsored event or campaign
If you want to run a fundraising event for us, get in touch and we'll set up an online fundraising page for you.
Give for free when you shop online at thousands of retailers, via EasyFundraising.
Donate food
We are always keen to intercept good quality food that would otherwise be wasted. This can include food that is past its 'best before' date providing that it is still of good quality – as a general rule, consider whether you would eat it. If in doubt, please contact us. We cannot accept food that is past its 'use by' date.
Although we can generally use most food, depending on what we have intercepted we may have a need for particular items – please check our current list of shortages for details.
You can also donate to us via Bankuet, which then allows us to purchase the extra food we need at discounted rates, maximising the effect of your donation.
Donate clothing, bedding or household items
Many homeless people come to us with a limited number of possessions and clothing. We are extremely grateful to receive your kind donations as it goes some way towards helping our clients in their recovery from homelessness.
Clothing and toiletries
We currently have a surplus of clothing and toiletries and do not have space for any more.
Bedding
We need a steady stream of duvets, covers and sheets (single or double – although we can take king) for our Starter Packs and Warm Homes Healthy People provision.
Please note that we can only accept duvets which are brand new.
Household items
Our starter packs include basic household items such as saucepans, utensils, cutlery and crockery, cleaning products and other essential household supplies, all of which we can accept as donations if they are in good condition.
Furniture
Generally we only accept large items of furniture when there is a specific or immediate need for it. Please contact us to find out if we can match your donation to one of our guests. We can sometimes arrange collection, but more often we will ask you to drop items off or arrange delivery.
If we cannot accept your gift, we may be able to refer you to other organisations who would.
Donate time
Find out more about volunteering with us.
Donations from businesses
If you are a local business and want to sponsor our project, or could make any donations in kind, then we'd love to hear from you! We do have a wishlist of items that we just can't afford, so do get in touch if you'd like to see if you can help out.
Alternatively you can donate direct using the methods above.
Donations from churches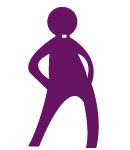 Why not consider taking an offering for our project, or supporting us financially on an ongoing basis?
We would love the opportunity to come and speak to your congregation to inspire them with stories of lives being changed.
Alternatively, why not consider organising a collection of household goods, clothes, bedding (new only if duvets please), non-perishable food or toiletries to support us – see details above or get in touch to find out our current particular needs.
You can also donate direct using the methods above.
Thank you for your support of this project, operating across all Christian denominations to build a better city.