Our Food Hub tackles food poverty and food waste by intercepting surplus and unwanted food from partners across Bradford, sorting and storing it, and redistributing it to people in need.
We have two sites, our 'wholesale' provision at The Storehouse, and our 'retail' social supermarket at twenty two Shaw House.
FoodSavers offers high quality fresh and store cupboard food for a low weekly membership fee (typically £6). Much of our food is unwanted or surplus food, intercepted from being wasted. Membership also gives you the opportunity to attend cookery classes, save in a recognised Credit Union scheme, and enjoy other benefits, such as cookery classes, haircuts or volunteering.
Save money on your weekly shop
Save food from going to landfill
Save in a recognised Credit Union scheme
Our pilot study in Bradford has painted a compelling picture of guests accessing the FoodSavers service feeling empowered to feed their families, pleased at having the choice and flexibility to pick their own food and grateful to contribute towards feeding themselves rather than relying on handouts. As one lady said,
I came in feeling suicidal and I am leaving feeling I have HOPE.
The FoodSavers Network is made up of independent affordable food outlets, clustered around a local partnership involving some or all of a local Credit Union, Council, and food network. These partnerships are facilitated and supported by the small FoodSavers central team. Each outlet operates independently and sources their own food. A partnership agreement governs the relationship between each outlet and the network, and between the Credit Union and the network.
The five key pillars of the FoodSavers Network are:
Behaviour change
FoodSavers looks hopefully towards a better future, building a culture of food and financial stability and sustainability, enabling members to make positive changes in their lives to achieve their goals. It affirms a culture of regular saving to build resilience.
Choice
Members choose their own food to their own tastes, rather than a pre-packed parcel.
Dignity
Members don't have to answer intrusive personal questions (beyond ID verification) or have their financial details dug into. FoodSavers aims to enable every member to realise that they are valuable.
Empowerment
Members can make their own decisions and choices. FoodSavers normalises the shopping experience rather than the foodbank experience, and aims to build self-worth. It is intended to be a time-limited intervention, enabling people to get to a point where they no longer need to make use of the service, but can continue to embed its principles in their everyday life.
Financial inclusion
Members can gain access to, and knowledge of, appropriate financial services that meet their needs, delivered responsibly and sustainably.
FoodSavers recognises the importance of foodbanks in emergency provision, and affirms the excellent work done by all those involved. However, working with foodbanks and other support agencies, it aims to support members in moving beyond the initial crisis so that they do not have to remain dependent on free or low-cost food provision.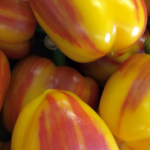 The Storehouse is our 'wholesale' food hub. We distribute food and meals to community groups across Bradford, who use it in their provision to communities and groups around the district – whether that be afternoon snacks for activity centres working with disadvantaged children, lunch clubs for refugees and asylum seekers or community meals for the elderly or isolated.
We also provide pay-as-you-feel mini markets and supply pop-up pantries to community centres and groups around the city, to enable people to shop for fresh fruit and vegetables at whatever price they can afford.
The Storehouse also supplies our social supermarket, and provides our cafés with many of their ingredients too, where our café team turn them into delicious and healthy meals.
If your group would be interested in benefiting from these provisions, please get in touch.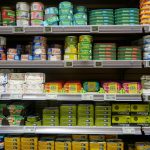 twenty two Shaw House is our social supermarket, which stocks a selection of fresh, tinned, dried and ambient products, plus toiletries, cleaning and household products, just like a corner shop.
Membership costs £6 per week and allows members to take home a good basketful of produce every week, plus other benefits including a Credit Union savings account and access to advice drop-in sessions, haircuts and cookery classes.
Referral is through one of Inn Churches' referral agencies (In Communities, Neesie, Social Services).
Individuals can also self-refer to the social supermarket by email or phone.
twenty two Shaw House is part of the FoodSavers network.
Opening times are shown below (Shaw House > twenty two).
Opening times
Our usual opening times are shown below, but please contact us in advance of your visit as we are often out making collections or deliveries.

The Storehouse
Office
Food Hub
Welfare Hub
Mon
8am – 4pm
9am – 3.30pm
Tue
8am – 4pm
9am – 3.30pm
Wed
8am – 4pm
9am – 3.30pm
Thu
8am – 4pm
9am – 3.30pm
Fri
8am – 1pm
9am – 12.30pm
Sat
Closed
Closed
Sun
Closed
Closed

Shaw House
twenty two
Jude's Urban
Kitchen
Mon
By appt.
Classes only
Tue
By appt.
Classes only
Wed
9.30am – 12.30pm
Classes only
Thu
By appt.
Classes only
Fri
By appt.
Classes only
Sat
By appt.
Closed
Sun
Closed
Closed
Where our food comes from
Our partners donate food that is 'unwanted', which could be because they have over-ordered / over-produced, or because the food is nearing or past its best before date. All of our food is safe and of excellent quality, merely surplus to somebody else's requirements.
Our food partners include supermarkets, wholesalers, local markets and other local traders.
Since we started, we have intercepted over 600 tonnes of food that would have otherwise gone to landfill.
If your charity or community organisation would be interested in benefiting from our food supply, please get in touch.
Likewise, if you are a food business that would like an outlet for your good quality surplus food then please let us know.
Working in partnership
Inn Churches hosts, and is part of the steering group for Feeding Bradford and Keighley, which works across Bradford and Keighley to try and coordinate food provision and ensure that everybody who needs food is able to access it, whatever their circumstances.
We are also part of the Holiday Activities and Food (HAF) programme in Bradford (formerly Healthy Holidays), developed in response to a growing body of research on the triple inequalities of holiday hunger, isolation and inactivity. 60% of families with an annual income of £25,000 can't always afford food during the school holidays, and families on less than £15,000 report a 'constant struggle'. HAF involves more than 40 charities and community groups across Bradford providing meals, cooking workshops and food education, pay-as-you-feel fresh food markets and other activities to ensure that every child in Bradford can be properly fed and healthy.