Our Food Hub tackles food poverty and food waste by intercepting surplus and unwanted food from partners across Bradford, sorting and storing it, and redistributing it to people in need.
We have two sites, our 'wholesale' provision at The Storehouse, and our 'retail' social supermarket at twenty two Shaw House.
The FoodSavers network aims to reduce dependency on foodbanks and free food provision, by combining sustainable low-cost food markets with easy access to a Credit Union, as part of the wider food support ecosystem.
The Trussell Trust report that their foodbanks distributed 1.2 million emergency food parcels to people in crisis between 1st April and 30th September 2020. It is estimated that a food parcel is given out every six minutes in the UK. Research from the Independent Food Aid Network (IFAN) shows that at the end of 2020 there were at least 946 independent food banks, with many other organisations also distributing emergency food during the pandemic.
At Inn Churches our own work increased fourfold during the pandemic, providing enough food for over 820,000 meals. From the outset however, our focus was on how we could move forward and support people, whilst taking the overwhelming pressure off foodbanks and increasing access to affordable food. How could we make sure that the post-COVID-19 legacy was not an over-dependence on free food? Food isn't free, and somebody, somewhere, has to pay for it.
Whilst by no means a complete answer, FoodSavers is intended to be a bandage rather than a sticking plaster. It brings together the food pantry or social supermarket model, which is not a new concept, with The Credit Union, which has been around for many years. Members can save over £1,000 per year on their shopping bills, accessing fresh fruit and vegetables as well as store cupboard produce, whilst at the same time beginning to build a regular savings pattern with the Credit Union. Above and beyond this the aim is to provide further support through:
volunteering opportunities
advice and support
member benefits, such as cookery classes
Our pilot study in Bradford has painted a compelling picture of guests accessing the FoodSavers service feeling empowered to feed their families, pleased at having the choice and flexibility to pick their own food items and grateful for the opportunity to contribute towards feeding themselves rather than relying on handouts. As one lady said,
I came in feeling suicidal and I am leaving feeling I have HOPE.
Our vision is to grow a network of FoodSavers projects where our members have dignity and self-respect, are empowered to make their own choices about good food have opportunities to learn new skills, and can start saving as a member in a recognised Credit Union Scheme. We're working with a partner to develop a secure online infrastructure to support the network, and drawing together the learning from our pilot projects to support new projects wanting to join the network – we already have ten projects signed up to start soon.
Salad, Jacket Potato and cottage cheese for tomorrow. Thanks to you I can afford to eat healthily.

Shine FoodSaver member
What a great idea for the community.

Shine FoodSaver member
Just as Bradford has innovated with community food models to help people stretch their budgets further, this new FoodSavers model will build longer-term financial resilience.

Andrew Forsey, National Director, Feeding Britain
This is one of the most interesting and humane things to come across my desk in a long time.

Robert Kelly, CEO, ABCUL (Association of British Credit Unions Limited)
If you're interested in finding out more or joining the FoodSavers network, get in touch with Juli on network@foodsavers.org.uk or 07833 450482.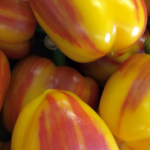 The Storehouse is our 'wholesale' food hub. We distribute food and meals to community groups across Bradford, who use it in their provision to communities and groups around the district – whether that be afternoon snacks for activity centres working with disadvantaged children, lunch clubs for refugees and asylum seekers or community meals for the elderly or isolated.
We also provide pay-as-you-feel mini markets and supply pop-up pantries to community centres and groups around the city, to enable people to shop for fresh fruit and vegetables at whatever price they can afford.
The Storehouse also supplies our social supermarket, and provides our cafés with many of their ingredients too, where our café team turn them into delicious and healthy meals.
If your group would be interested in benefiting from these provisions, please get in touch.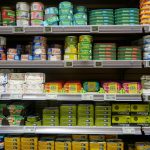 twenty two Shaw House is our social supermarket, which stocks a selection of fresh, tinned, dried and ambient products, plus toiletries, cleaning and household products, just like a corner shop.
Membership costs £6 per week and allows members to take home a good basketful of produce every week, plus other benefits including a Credit Union savings account and access to advice drop-in sessions, haircuts and cookery classes.
Referral is through one of Inn Churches' referral agencies (In Communities, Neesie, Social Services).
Individuals can also self-refer to the social supermarket by email or phone.
twenty two Shaw House is part of the FoodSavers network.
Opening times are shown below (Shaw House > twenty two).
Opening times
Our usual opening times are shown below, but please contact us in advance of your visit as we are often out making collections or deliveries.

The Storehouse
Office
Food Hub
Welfare Hub
Mon
8am – 4pm
9am – 3.30pm
Tue
8am – 4pm
9am – 3.30pm
Wed
8am – 4pm
9am – 3.30pm
Thu
8am – 4pm
9am – 3.30pm
Fri
8am – 1pm
9am – 12.30pm
Sat
Closed
Closed
Sun
Closed
Closed

Shaw House
| | twenty two | Jude's U K |
| --- | --- | --- |
| Mon | By appt. | Classes only |
| Tue | By appt. | Classes only |
| Wed | 10am – 2pm | Classes only |
| Thu | 10am – 2pm | Classes only |
| Fri | By appt. | Classes only |
| Sat | By appt. | Closed |
| Sun | Closed | Closed |
Where our food comes from
Our partners donate food that is 'unwanted', which could be because they have over-ordered / over-produced, or because the food is nearing or past its best before date. All of our food is safe and of excellent quality, merely surplus to somebody else's requirements.
Our food partners include supermarkets, wholesalers, local markets and other local traders.
Since we started, we have intercepted over 600 tonnes of food that would have otherwise gone to landfill.
If your charity or community organisation would be interested in benefiting from our food supply, please get in touch.
Likewise, if you are a food business that would like an outlet for your good quality surplus food then please let us know.
Working in partnership
Inn Churches is part of the steering group for Feeding Bradford and Keighley, which works across Bradford and Keighley to try and coordinate food provision and ensure that everybody who needs food is able to access it, whatever their circumstances.
We are also part of the Healthy Holidays programme in Bradford, developed in response to a growing body of research on the triple inequalities of holiday hunger, isolation and inactivity. 60% of families with an annual income of £25,000 can't always afford food during the school holidays, and families on less than £15,000 report a 'constant struggle'. Healthy Holidays involves more than 40 charities and community groups across Bradford providing meals, cooking workshops and food education, pay-as-you-feel fresh food markets and other activities to ensure that every child in Bradford can be properly fed.