Next week it's time for our 18th SOUP – our second virtual event.
The aim of Bradford Community SOUP is to change local communities for the better by bringing together members of the community to pitch their ideas for improving our area – from social justice to community cohesion, from animals to art, from support groups to sport, the only criteria is that it should benefit the Bradford District.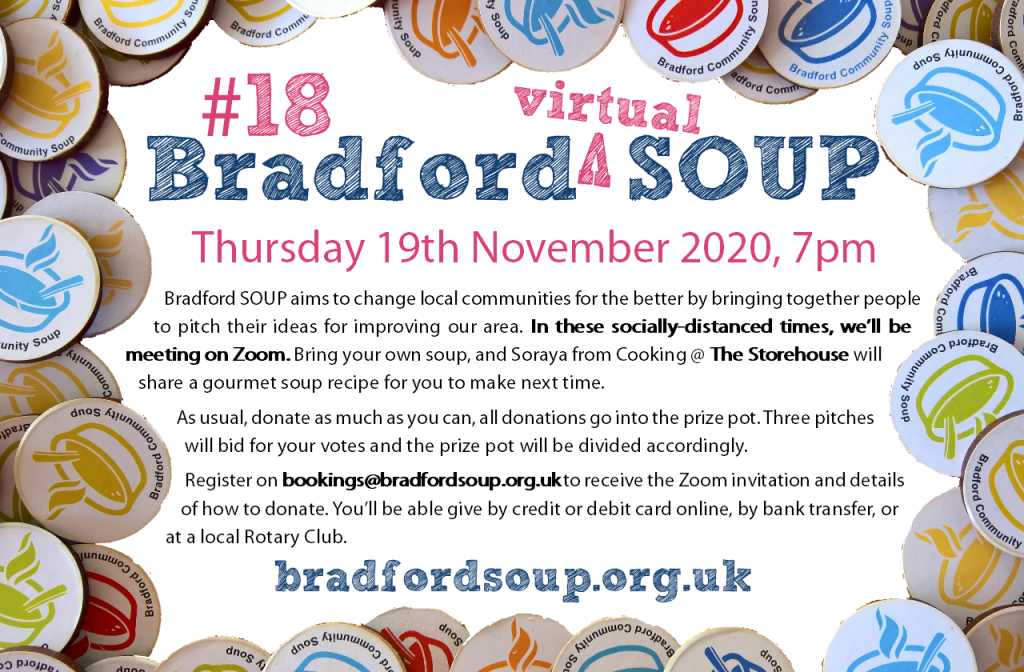 Our eighteenth SOUP event will be held virtually again. Log on at 7pm for a 7.15pm start, bring your own soup, and Soraya from Cooking @ The Storehouse will share a gourmet recipe for you to make next time.
As usual, donate as much as you can, all donations go into the prize pot. Three pitches will bid for your votes and the prize pot will be divided accordingly.
Register on bookings@bradfordsoup.org.uk to receive the Zoom invitation and details of how to donate. You'll be able to give by credit or debit card online, by bank transfer, or at a local Rotary Club.
Please put 'SOUP' in the notes box of your donation.