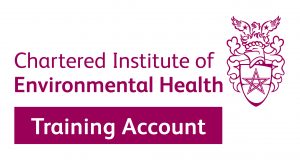 From source to supplier, corner café to five-star hotel, every business requires a set of rules which it must adhere to in order to maintain high standards of food safety and integrity. These principles can vary from company to company, but all aim to ensure that the quality and safety of food products, whether they are being stored, handled, prepared or served. This is not only to ensure the safety of those who will be consuming the food, but also that government regulations are being adhered to.
In addition to the danger to public health, there are large fines in place for non-compliance, alongside the risk to the success and reputation of your business. It is therefore essential that you, and the people that you work with, are equipped with the right skills and knowledge.
Good hygiene and safety can also help individuals in the kitchen as they prepare food for themselves or their families.
Our food safety courses are designed to promote the highest of food safety standards and complement the guidelines issued by the Food Standards Agency (FSA).
Inn Churches has been a registered CIEH course provider for many years with Juli, Soraya and Julie all qualified to delivery Food Hygiene Courses. You can get food hygiene certificates online, but with our many years of experience we feel that an in-person course provides you, your staff and volunteers with a much broader understanding of the principles of food safety. We can teach and test Introductory Food Safety (level 1), Foundation Food Safety (level 2) and Intermediate Food Safety (level 3), with workbooks and certificates included.
We also offer our own bespoke courses and training sessions in all aspects of nutrition.
Get in touch with us for more details.